Ashleigh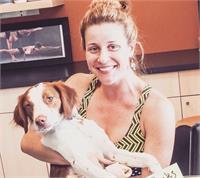 Calling: All beings are hopeful and heard
Ashleigh discovered the magic that is yoga in 2008; she has been a dedicated student both on and off her mat ever since. An avid traveler, her yoga practice has been one of the few things with the constant ability to rival the thrill of seeing and experiencing a new place. Yoga has provided her with tangible tools to live a life inspired by authenticity and growth and she is continually moved by its transformative powers. She received her 200 hour teaching certification in 2013, eager to share her passion and delight for yoga with those around her. Her classes seek to uplift, inspire and challenge students to honor and celebrate where they are each and every day. She truly believes that a dynamic flow, coupled with a little bit of sweat can remedy just about anything.
Ashleigh instructs the following:
Invigorate your body with these amazing sequences designed specifically to allow breath and movement to come together as one, while aligning, detoxifying and strengthening your body. These intentional flows, combined with the heat, constitute one of the most powerful forms of physical and mental fitness. Vinyasa yoga is designed to promote lower and upper body strength, balance and flexibility all while coordinating the body, breath, movement, and spirit. It will strengthen your cardiovascular system, sculpt and tone every muscle in your body, and build your endurance Come prepared to work at your level that day, but know you will get a strong practice. Room Heated 95-100 degrees.