Sasha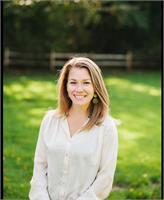 Sasha, Teacher,
Calling, all beings experience Oneness
Sasha's journey into becoming a dedicated yogini began in 2008 in the midst of experiencing imbalance on a physical, mental, and spiritual level. In conjunction with other natural health practices, yoga quickly became a cornerstone of her transformation in health. Solely practicing the Bikram method for six years and being grateful for the strong foundation, the exposure to Vinyasa further ignited her passion for the practice, soon manifesting as the strong desire to teach. Vinyasa's mix of flow, music, synchronization of breath with movement, and the opportunity for creativity that the style provides drew her into completing a 200 hour teacher training in the winter of 2016. Sasha seeks to embody and carry on the core messages inherent in Yogic philosophy which she understands as union of body, mind, and spirit, and the recognition that all life is interconnected. She believes that transcending perceived barriers and personal transformation is available to everyone, and yoga provides such a path. Sasha is extremely grateful and excited for the opportunity to be of service at BYB!
Sasha is currently not instructing any classes.