Hilary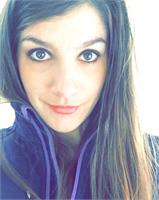 Hilary, Teacher
Hi! I'm Hilary! I was born and raised in the Seattle area and I've been practicing various types of heated yoga for over 6 years throughout the Seattle area and Portland, OR. I earned my yoga 200HR RYT 2015, and completed my barre training in June 2016.
One might say I have a passion for learning, moving, and for pushing myself to continue to grow. I fell in LOVE with power vinyasa yoga through the mixture of the heat & the challenging poses. Overtime, I saw visible growth in both my practice and in my life perspective. Yoga is my way of bringing balance to my mind & body. My yoga practice is a moving meditation. I thrive to inspire students to find comfort in discomfort and to continue working towards finding their best selves. I find yoga is how I can slow down & find myself and my intention is to bring this to my students.
Hilary is currently not instructing any classes.