Christina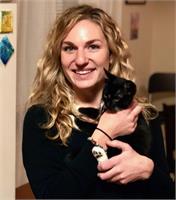 Christina, teacher.
Calling: All beings are playful and free
Christina completed her 200 hour Classic 26 teacher training from Be Yoga Burien with Nina Granatir and Audrey Benton in 2017. Christina initially turned to yoga as a form of rehabilitation after surgery in
2016, and quickly fell in love with the freedom and adaptability of the practice. Yoga helped her regain the strength and confidence that had been lost after her surgery, and Christina credits her yoga practice as instrumental in helping her run her first full marathon in June 2017. Yoga has transformed her life, bringing her a sense of peace, connection, and acceptance that remains with her long after she has left the hot room. Christina looks forward to furthering her knowledge and always being a student of yoga. She hopes to share positive energy and all that she loves about yoga with her students and community at BYB.
Christina instructs the following:
1 Hour Beginners Series, 26 postures with 2 breathing exercises designed for all levels, from beginner to advanced, to work the entire body from bones to skin.Formally known as Bikram Yoga.

The room is heated to 105 with 40% humidity allowing the body to stretch safely and detoxify fully. Students are encouraged to rest when needed, listen to the body, never force. You will be amazed at what is possible!